This post may contain affiliate links. When you purchase through links on my site, I may earn a commission at no cost to you. Learn more
Mother's Day is the perfect time of year for the gardening mom. It's the time of year when the garden needs the most prep and care. I've collected my 10 favorite gardening gifts for the mom in your life. I use every item on this list – and some of these I received as Mother's Day gifts from my own family.
1. A Soil Knife
My husband bought me a Hori Hori Soil Knife as a gift for Mother's Day last year. This garden soil knife is easily becoming one of my go to tools I use in the garden. You can use it to dig, weed, transplant, chop, saw, and it even has measurements on the blade to help you measure depth when planting bulbs. The one I have is made by Cielcera and you can purchase it on amazon. It is 12 inches long, has a stainless steal blade and comes with a sheath and a sharpening rod. I have a lot of wild onions that like to come up in my soil and this soil knife easily cuts through the soil, gets under the onion roots and loosens the soil so I can easily remove them. It has literally cut my weeding time in half and is really comfortable to use.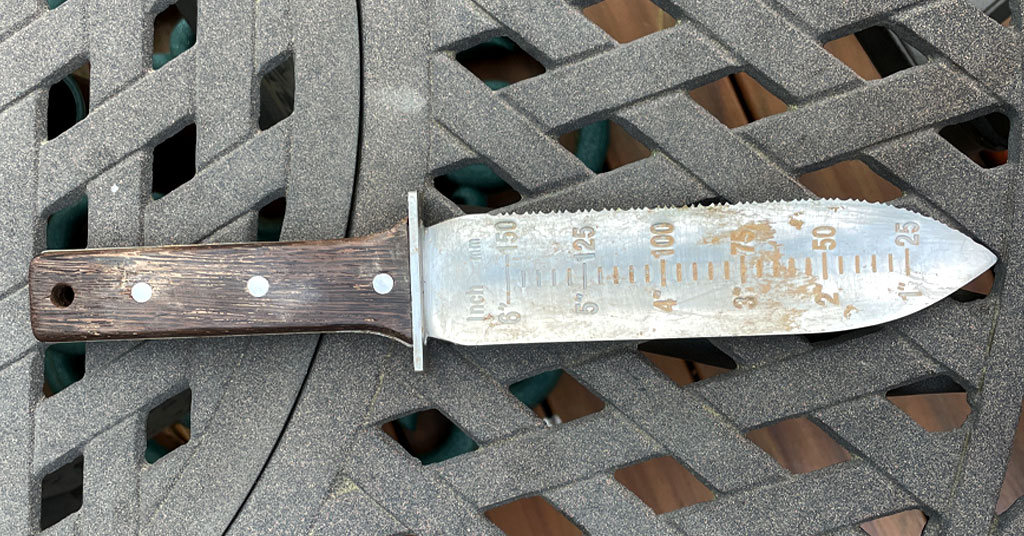 2. Fantastic Garden Shoes
There is nothing like a great pair of garden shoes. I have a few pairs of sloggers, and I love them. Sloggers are waterproof, they keep my feet dry if the soil or grass is wet or if I accidentally spill water all over myself (it has happened many times). I love that they come in so many different colors and patterns. They are super comfortable and I never have sore feet after wearing them, even if I have had them on for hours.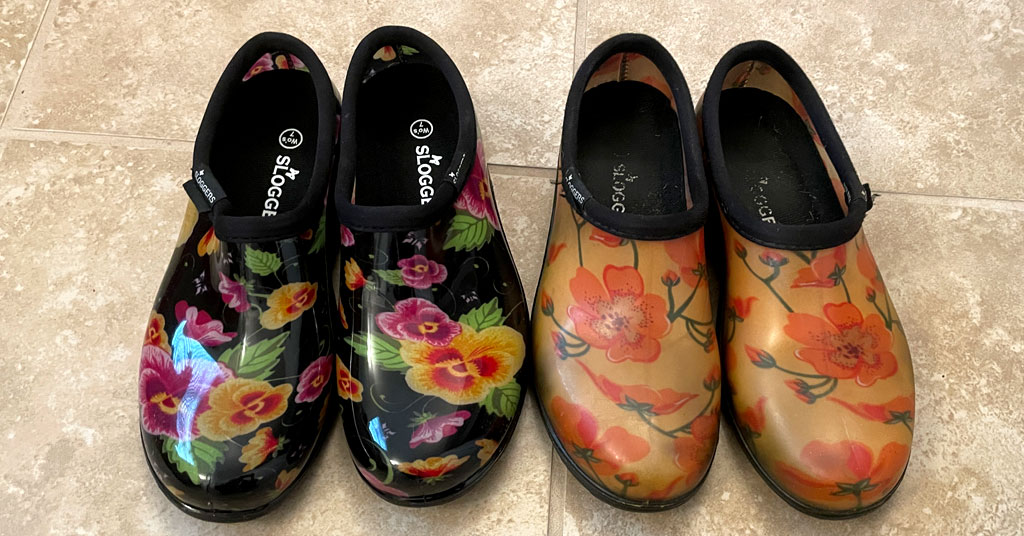 3. A Garden Stool
I garden mostly in raised beds and in-ground beds, so most of the time I am bending over to reach the plants. I used to get a lot of back pain after long mornings in the garden. Until I wisened up and got myself a proper garden stool.
There are many different options in garden stools. My favorite one I have is called the Garden Rocker. It has an adjustable height which I like because I am short and not everything works for me. I also have a 2 in 1 foldable garden kneeler but my knees do not like me to kneel for too long while gardening. As far as my own preference (and my back's): I'd highly recommend a garden stool over a kneeler.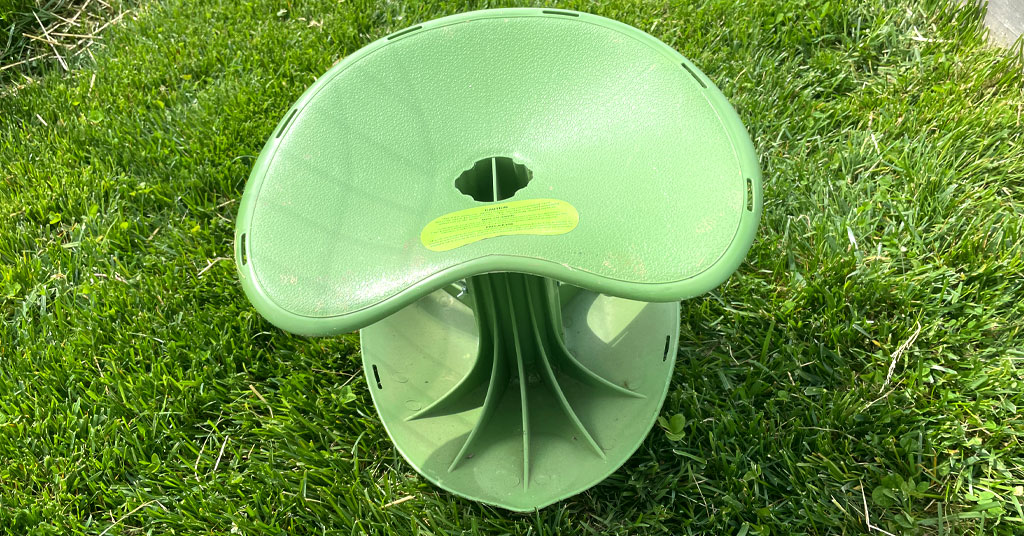 4. A Harvesting Basket
I have found over the years that having a larger harvesting basket has been essential for me. Being able to bring in large quantities of produce at once makes for fewer trips back and forth to the garden. I have 4 of the Large Hutlzer Garden Colanders in multiple colors. What I love about these harvesting baskets is that you put your vegetables in it and hose the dirt off of them while they are in the basket. These large garden colanders hold a lot of produce at once and really makes it simple to bring things in the house after harvesting.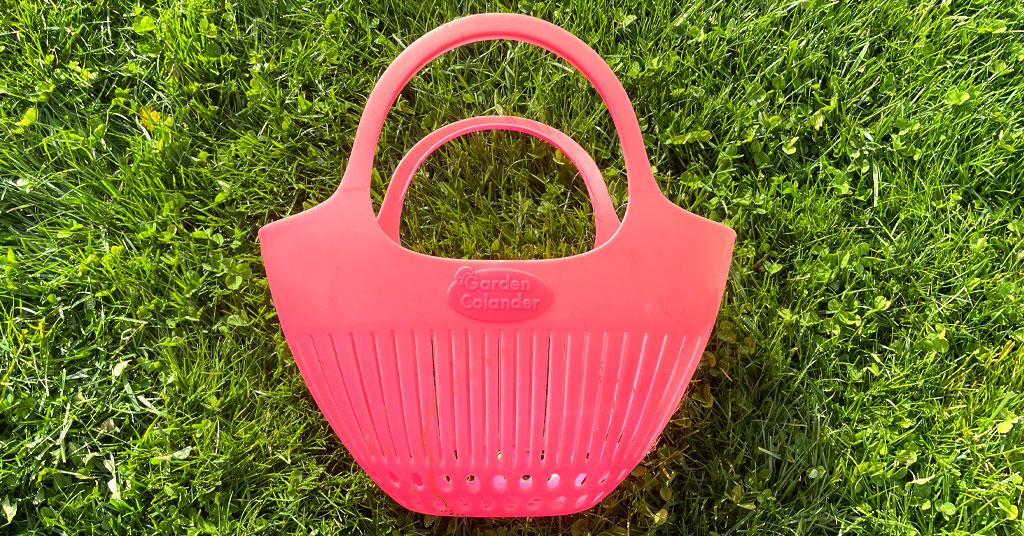 I also have a Roo Garden Apron that I like to use to bring things into the house. Mine is pink but they come in multiple colors. This is a great apron which helps you keep your hands free while harvesting or weeding. Just put your produce into the pouch and keep harvesting. I do not recommend using this for berries unless you put a small bucket into the pouch so they don't get crushed. It is machine washable which is great so it doesn't get really dirty. They are really well made and very comfortable to wear.
5. Gardening Books Make Great Gifts
Gardeners always love to learn new skills to use in their garden. I have quite a few books that I love to read through over and over. They are great resources to go back to and reference if you have forgotten something. Some of the books that I reference over and over are:
6. A Proper Pair of Pruners
A great pair of hand pruners can make life in the garden so much easier. I have a great pair that my family bought me from Corona Tools. I have the RatchetCUT ComfortGEL Anvil Pruners. They are fantastic when harvesting vegetables, cutting dead branches, and pruning. The 4-gear ratchet system provides multiple, full-leverage cuts for less stress and fatigue. Really you can never go wrong with a great pair of hand pruners.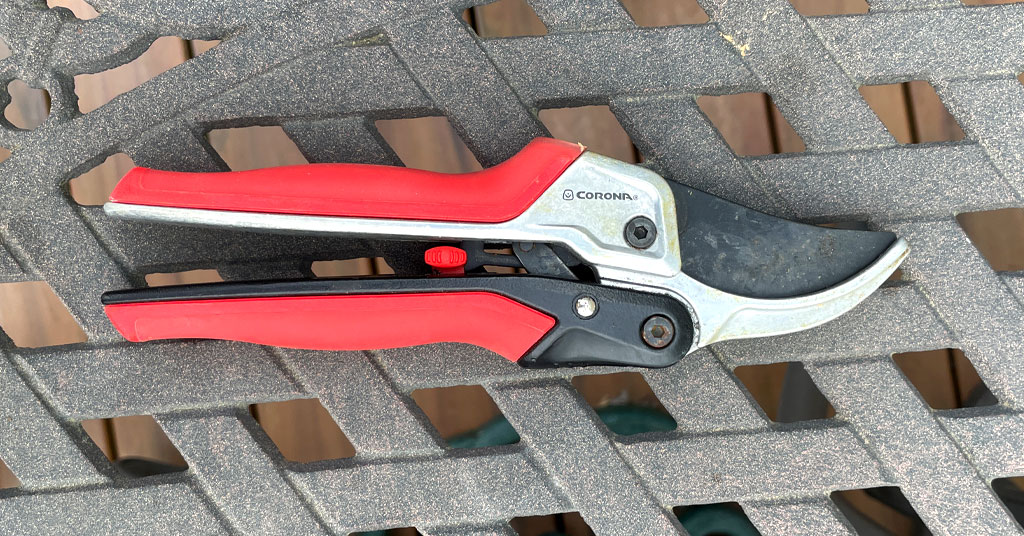 7. Containers
There is such a wide selection of items you can pick for containers. Go to your local garden center or big box store and find one that you think is interesting or beautiful. As a bonus find some pretty flowers or herbs that you can plant in the container for Mom. Mint plants do amazing in containers. They like to spread so having them in a container is an excellent choice. Mom can use the fresh mint in drinks. I love to add some mint to my tea or ice water, it is so refreshing on hot days when gardening.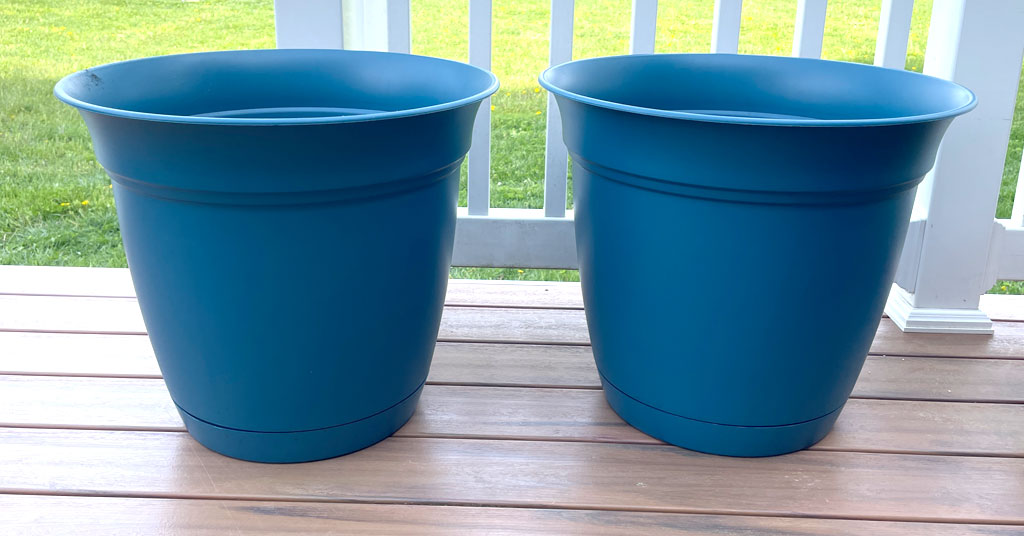 8. Gardening Tools
You can't go wrong with gardening gifts for mom this year than a new set of gardening tools. I have a set of ergonomic gardening tools made by Radius Garden.
It is a 5 piece set that includes a trowel, transplanter, weeder, scooper, and cultivator. They have ergonomic handles which provide more leverage while reducing hand, arm, and wrist stress. Sometimes in the garden if I am out there for a long time my wrists and hands hurt when using regular garden tools. I really like using these ergonomic tools because it causes much less stress on my hands and wrists.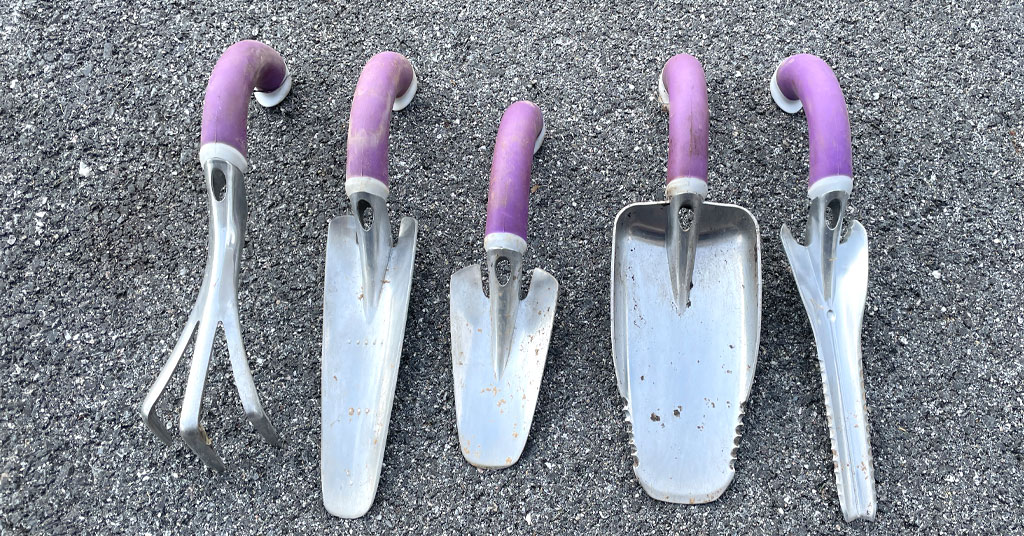 9. Seeds, Plants, and Flowers
Gardeners love receiving unique types of seeds, plants and flowers. We are always looking for something new to grow in the garden. Why not buy Mom some seeds, plants, or flowers that she does not have in her garden yet. Help her expand into trying to grow new things. I am trying some new herbs this year to help expand my herb and spice cabinet. You could make a great gift basket out of seed packets and some plants.
10. Gifts for Preserving & Canning
Along with gardening, I have really started to enjoy preserving my harvest. Some really easy ways to preserve the harvest is with dehydrating or canning. A great gift for mom this year could help her discover the joy of canning her crops. There are many items you can select in this area, but I have the following items and love them.
There are also some tested safe preserving books that I recommend:
Gardening Gifts for the Gardening Mom
These are my 10 favorite gardening gifts for mom that I'm certain any gardening mom out there will love. But to be honest, the gardener in your life would love anything having to with gardening as it shows thought and interest in her hobby. Have some fun picking out the perfect gift for Mother's Day.
I can't wait to see what my kids think of this year.