This post may contain affiliate links. When you purchase through links on my site, I may earn a commission at no cost to you. Learn more
What is the difference between Hardneck and Softneck Garlic? What is the best kind for my garden? Are you planning to plant garlic this year but are confused about where to start? Let's start with the basics of the difference between hardneck and softneck garlic. The differences can help you determine which garlic type is the best for your garden goals.
Garlic is part of the Allium family of plants. There are hundreds of varieties of garlic but these varieties break out into 2 subspecies: Hardneck (Allium sativum var. ophioscorodon) and softneck (Allium stativum var. sativum). Each subspecies has specific characteristics that will help to determine if it is the right garlic choice for your garden.
Hardneck Garlic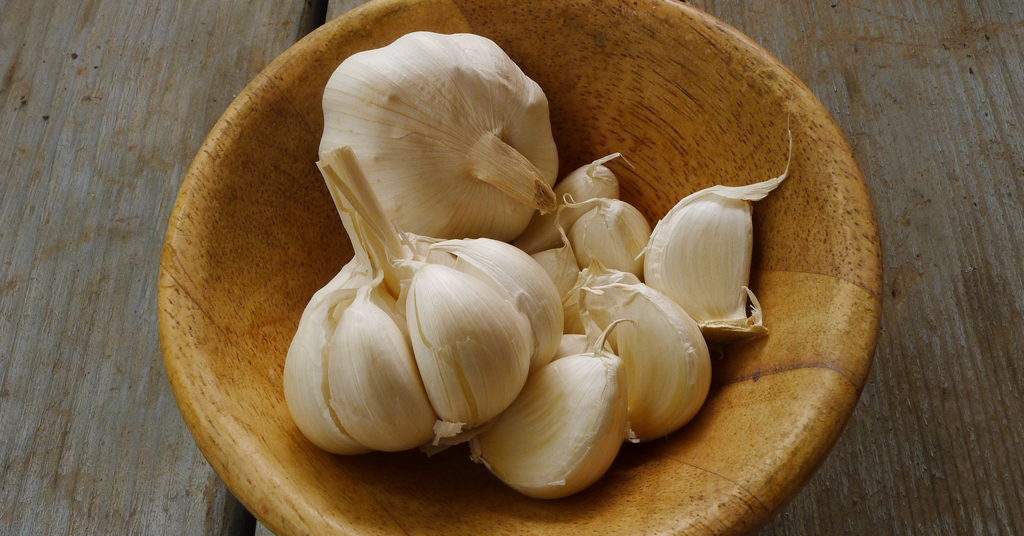 If your garden is located in a colder climate, then hardneck garlic is the best choice for planting. It is more winter hardy and is the type of garlic I grow in my garden in zone 6b. When you harvest and cure the hardneck garlic it has a hard stem that is surrounded by 1 layer of garlic cloves. Since there is only 1 layer of garlic cloves, hardneck garlic tends to have fewer cloves per bulb but they are also larger in size.
In spring this center stem produces a garlic scape. Only hardneck garlic varieties produce garlic scapes, which you should harvest to ensure the plant puts most of its energy into producing the garlic bulb. Once cured the hardneck garlic does not store as long as the softneck garlic, so make sure to check it often while in storage. Many people believe hardneck garlic has more flavor and is easier to peel than its softneck counterpart.
Softneck Garlic
If you prefer garlic that is more like the kind you would find in most grocery stores, you'll want to take a look at softneck garlic. Softneck garlic has a much longer storage life than hardneck garlic since softnecks do not contain the hard center stem, allowing the softneck garlic to be braided together for storage. Softneck garlic is should be grown in warmer climates because it is not as cold hardy. They have a papery center and can have several layers of garlic cloves. The garlic cloves range in size but are smaller then the hardneck garlic cloves.
Which garlic is right for my garden?
As you can see there are many things to like about both hardneck and softneck garlic. Ultimately you will need to figure out what characteristics you are looking for in the garlic you plant.
Hardneck
If you live in a location that gets pretty cold in the winter, you will want to choose hardneck garlic, since it is much more cold hardy. A great way to get two harvests out of your garlic is to choose the hardneck variety, it will give you the delicious scape in spring and the garlic bulb in summer.
Softneck
If you are looking to grow a lot of garlic and store them for use over the rest of the year, you probably want to choose a softneck garlic. Looking for garlic similar to what you find in the grocery store, then plant the softneck variety.
Would you like to experiment on which one would be best for your garden why not try both hardneck and softneck garlic. This will give you a great idea on if both types of garlic would work in your climate. Are you looking for additional information on Hardneck vs. Softneck garlic? We recommend you find the book Growing Great Garlic By Ron Engeland. It is a great resource to have on hand if you are growing garlic in your garden.
Need step by step instructions on how to plant your garlic in the fall? Our post about How to Plant Garlic gives great information and shows step by step what to do to plant your garlic. Do you need additional resources on where to buy seed garlic? Our blog post Where to Buy Seed Garlic Online helps you find the best seed garlic for your garden.
We would love to hear which garlic you choose as the right garlic for your garden. Let us know in the comments what you choose to grow.